Workwear as Costume
Dressing for work is always a bit of a challenge for everyone (unless you work from home in your pajamas). Even more so for some professions, such as actors. They sometimes get beautiful gowns, or fantastic formal and casual wear to show off a lifestyle; but they are just as often sentenced to make-up and wardrobe like Jim Carry in The Grinch or  Zoe Saldana as Gamora in Guardians of the Galaxy or Na'vi in Avatar. So with the Academy Awards  just a few weeks away, (Feb. 28)  we thought we'd take a look at how some of Hollywood's best had to Dress Right for work this year.
Zoe Saldana's roles have provided her with many different work uniforms, as well as some other "color coordination" challenges.
What They Wore to Work -- Part 1.
The Martian -- Boots
Smart shoppers observe the major rules of footwear when they are looking for shoes they will be spending their day in:
Make sure the toe area is wide enough through the ball of your foot.
Remember that a wedge shoe distributes weight more evenly and offers support all the way through the foot. (Note, however, that the limited sole flexibility of a wedge increases the risk of rolling your ankle over the side.)
Test a shoe for cushioning by pressing a finger into the ball area. It should have a little give or a slightly padded feel.
Actors,  and the characters whose roles they play don't have that luxury. In The Martian, Matt Damon had his own battles with the space boots he wore.Baking on hot shoots for 14 hours at a time in Wadi Rum, Jordan also known as the Valley of the Moon. (This same location was used for certain shots in the 1962 epic Lawrence of Arabia), work wear elements like these boots have to look right and get the actor through the day. For those who need to know, of course, the boots (which look very cool and very real) are not practical for planetary walkabouts. A suit worn on Mars would need to be sealed, and Damon's boots were removeable... but this IS a movie for goodness sakes.
A total of 15 suits were made for the film. To design the space suits, the costume designer looked at many of NASA's actual Mars suits. They were too much like a Buzz Lightyear suit -- much to bulky to use. So the end designs of the suits were based on images of actual suits but adapted for the film's practicality.
Trumbo - Hedda Hopper's Hats
Hollwood screenwriter Dalton Trumo served 11 months in jail because he refused to give the names of colleagues with-- supposed-- communist sympathies, At a time when women did not possess a lot of power--even in Hollywood-- Hedda Hopper was a standout.  Te arch conservative syndicated gossip columnist reached more than 30 million newspaper readers daily, and was truly one of Hollywood's movers and shakers. Overall she was as an elitist, pompous, commanding woman with enough readership to make or destroy the career of anyone in Hollywood, which she often tried--many time succeeded-- in doing.
But perhaps she is most well-known for her collection of hats. Sporting up to 150 new pieces of head gear each year, hats became her gimmick--a sure fire way to get her attention long before the days of "Who are you wearing?..." According to an article in LAObserved, her style, (a wardrobe of mostly pink and lavender suits and those hats) was her way of saying, 'aren't I funny and cute? And now I'm going to go in for the kill.'
Helen Mirren as Hopper in Trumbo, and the real Hedda with some of her real hats.
She was not afraid of donning the most extravagant or ridiculous creations made, including many that her fans and friends would gift her. It has been reported that Hedda was permitted a $5,000 IRS exemption for her signature hats.
A few of us do get to don head-ware in our work, (like below) but few get the liberty, and the frivolity, of Hedda.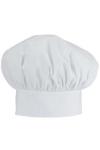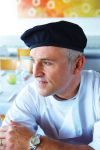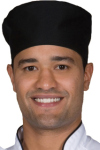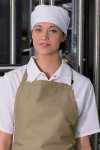 (styles above available on WorkHardDressRight)
The Revenant- Outerwear
You think your work clothes are uncomfortable? Leonardo DiCaprio stars in the adventure film "The Revenant," a frontier revenge tale filmed over almost nine months in the remote Canadian wilderness.  He plays legendary explorer Hugh Glass in the drama, who gets brutally attacked by a bear and left for dead by members of his hunting team. He then makes a coat out of the bear skin coat to protect himself from the elements. It's an authentic grizzly skin that DiCaprio wears in the film, and it came from a park department in Canada. That skin is real and it is very heavy.
Leo demonstrated his own tenacity by wearing the wet skin that weighed in at over 100 pounds.
Luckily, real fur skins and heavy outerwear are not a part of any of our daily workwear, even for those who do brave the elements on a daily basis as part of their employment. There are better ways to stay dry and warm then there were in those frontier days. And easier to come by, too.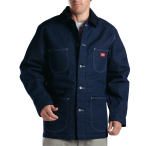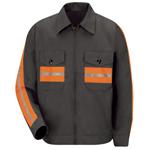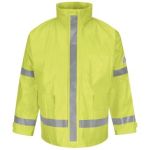 Oh, and in case you wanted to know...
revenant
ˈrɛv(ə)nənt/ 
noun
-- 
a person who has returned, especially supposedly from the dead.
 Next time: Part 2
______________________________________________________
WorkHardDressRight.com Has Work Apparel for Virtually Any Job.
WorkHardDressRight.com is your one-stop shop for durable, professional grade Work Apparel at the best prices. From hospital and nurse clothing, to chefware and other indoor and outdoor work wear, we ca even get  workwear overalls for you) we represent the best and most well-known brands.
Employees across the country rely on WorkHardDressRight.com to dress in comfort, fashion and style, and employers trust us to outfit their most valuable resource with great looking work uniforms that put the best face on a business.
Work Hard, Dress Right, Shop Smart